Located in Vandoeuvres's nature environment, these exclusive autonomous villas invite you to experience a new art of living.
Living in harmony with nature
The highly sought-after neighborhood of Vandoeuvres offers a rare and unspoilt living environment, just 10 minutes from downtown Geneva. Set in the heart of a generous and soothing natural environment, the 4 luxury villas that make up the H19 project feature an architectural design that is equally generous in its contemporary lines and shapes. Imagined and designed with well-being and absolute comfort in mind, they are magnified by the beautiful landscape and natural environment of Vandoeuvres.
The 4 independent villas comprising the avant-garde and sustainable H19 program are aimed at homeowners who care about nature and their impact on the environment. The Homsphere homes' innovative economic and energy model frees residents from energy dependency, while enhancing their quality of life.
Smart and self-sufficient, Homsphere homes generate their energy from the sun and their photovoltaic panels, with no carbon emissions. This energy, stored, measured and pooled, is managed and monitored by a central server.
Energy consumption adapts precisely to contemporary lifestyles. Free, solar and connected, the Homsphere autonomous villas offer a new way of living.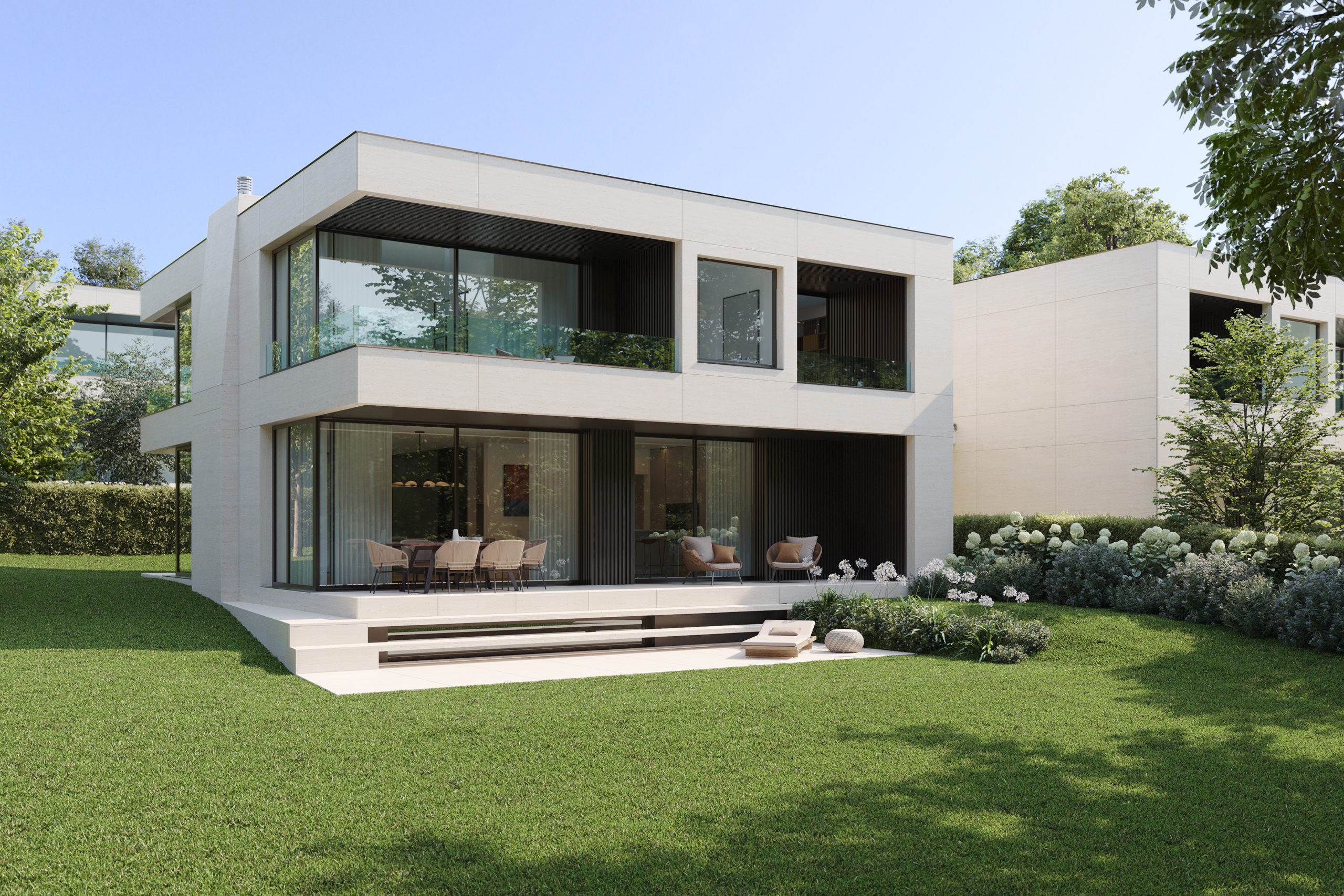 The benefits of Homsphere villas
"Clean" houses, each offering substantial savings of around CHF 340,000* over the next 20 years, with technical components also guaranteed for the next two decades. - 220'000 CHF
in savings due to solar panels and wastewater recovery *based on 2023 market prices
The 4 luxury villas are solar in more ways than one.
They form visual poetry and their light-filled setting offers both privacy and openness to the outside world.
Their modern architecture is expressed through the interplay of their volumes, their white facades highlighted by stone cladding and generous terraces. Each villa can enjoy its own private swimming pool and landscaped grounds.
Their interior is an invitation to a new art of living: generous living spaces and high quality features create absolute comfort, where you can enjoy moments of bliss with family or friends.
The elegance continues all the way down to the basement, where cars are hidden from view by lift.
Gym and cinema rooms in each villa add a touch of distinction.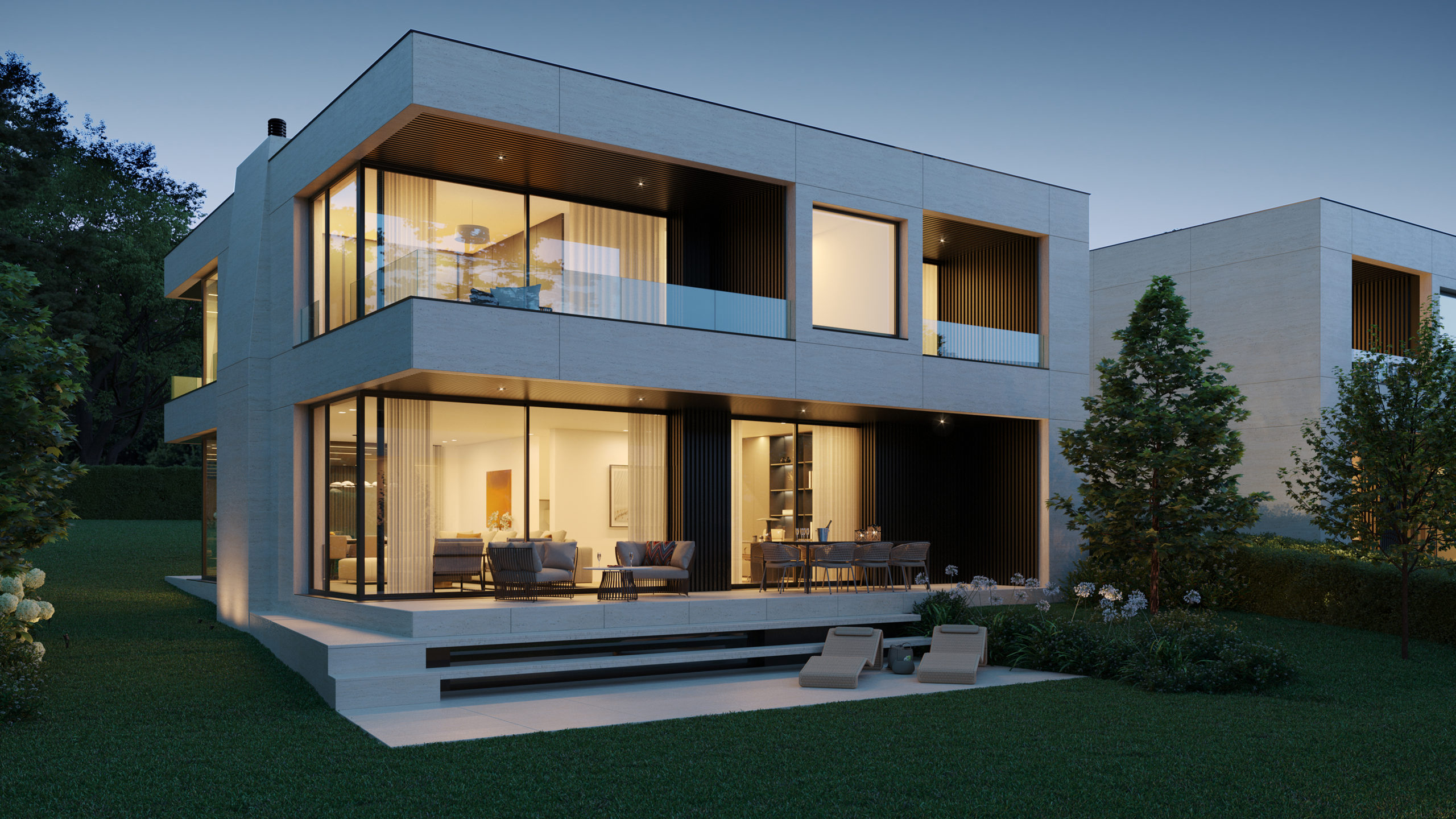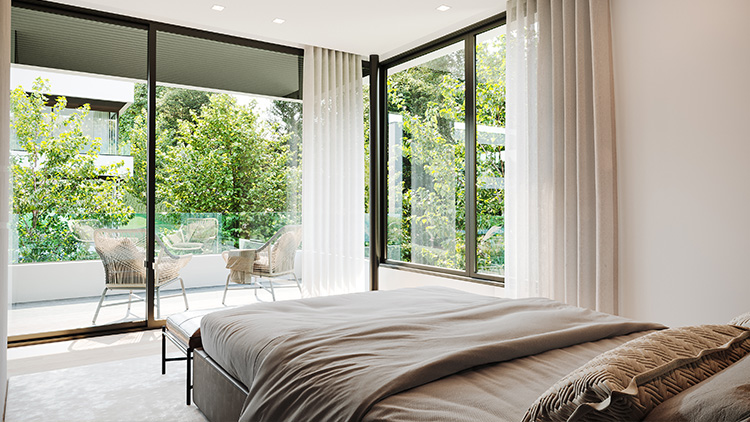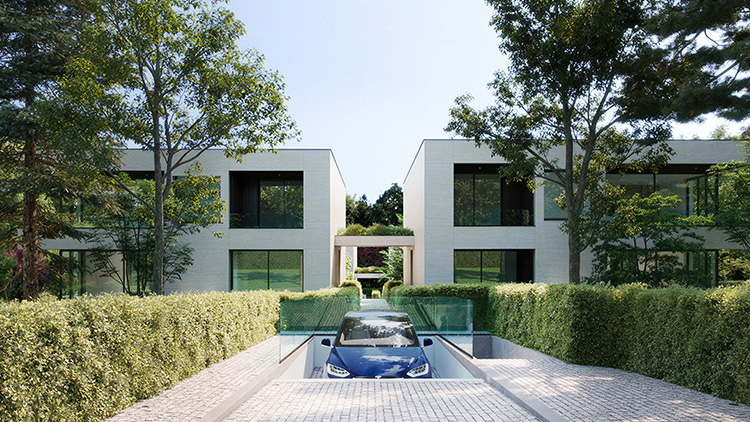 For a free estimate of your property